News — jewellery designer
• Lucy Quinn • interview • jewellery designer • jewellery designers essex • precious • Velvet magazine • velvet meets • vintage buttons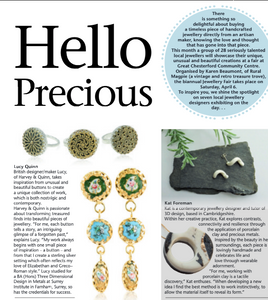 I am delighted to be featured in Velvet magazine, featuring a few of us for an upcoming Jewellery Fair at Great Chesterford.
---
• Lucy Quinn • Buttons • designs of buttons • History of Buttons • horseshoe • jewellery • jewellery designer • jewellery designer essex • star • sun • symbolic meaning • talisman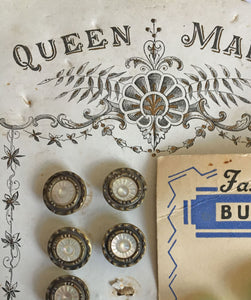 What are Austrian tinie buttons? The kind of buttons I use in my jewellery are incredibly detailed, like the Austrian tinies dating back to the end of the 19th century (1880).  These buttons were mass produced in Europe until the early 20th century (around 1920) and worn on ladies clothing. Discover the types of clothing Austrian tinie buttons were worn on in the link below:https://www.pinterest.co.uk/harveyandquinn/austrian-tinie-buttons/ Austrian tinies consist of several parts, often with pierced metal surface to reveal other metal or material layers below.  Traditionally these buttons were 1cm in diameter, I have others in my collection which are 1.5cm in diameter.  ...